Once you have had enough of lazing by the pool with a cocktail - get the blood pumping with these adventure fuelled ideas that will have you  free falling and high flying, Fiji style.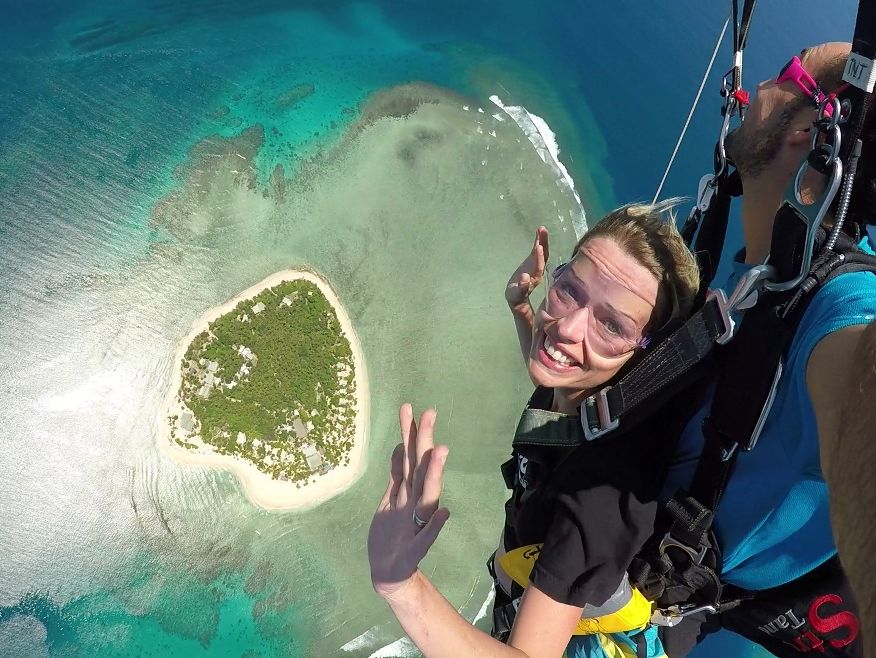 Head east to Pacific Harbour, the adventure capital of Fiji - feel the buzz as you dive incredible marine-life at nearby Beqa, smash the white water rapids, go off road in the jungle in a 4WD or let loose on a jet ski safari. Packed with adventure and a dose of adrenalin - our ideas will get you off the sun lounge and out exploring:
Join a white water rafting trip through lush rainforests or head out to Sawa-i-lau Caves on a boat.
For the ultimate pure adrenalin hit head to the skies on a 14 000 ft skydive jump but first freefall for up to 70 seconds. With beach or resort landings - no experience necessary. Experience the thrill of terminal velocity.
 Get on a jet boat and power through up the Sigatoka River or past the Denarau beachfront.
In the water is the place to be - with great spots for scuba diving, reef snorkelling and free diving....or even scootering
A Jet Ski Safari will take you offshore to the Mamanuca's or have a go at jet boarding.
Let the wind guide you as you hone your skills in kitesurfing and windsurfing. Or take a tandem to paraglide and let someone else do the work.
Alternately, go underground and see the caves Fiji is famous for
Go on a guided hike through Fiji's tropical forests. With spectacular rainforest trails to sand dunes and waterfalls - experience nature up close.
Written by: Fotini E Douglas